You must be familiar when you hear the word 'silicone mold.' Yes, these are molds that are commonly used for various purposes such as baking cakes, steaming food, molding chocolate, pudding and ice, and even making various adorable crafts.
Silicone molds are becoming increasingly popular because they come in many attractive designs and colors. In addition, silicone molds are much easier to use and last longer than plastic or metal molds. The prices also tend to be affordable, and they are easy to find in many online stores.
You may be wondering, are silicone molds safe to use? Don't the chemicals fade when heated?
Well, to answer that, below are complete details about the ins and outs of silicone molds that you need to know, so that you are more confident in using them!
Are Silicone Molds Safe To Use?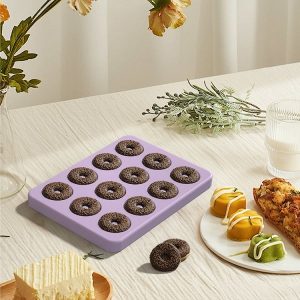 Silicone itself is a synthetic polymer rubber that is chemically structurally formed through a series of silicone-oxygen (silica), then combined with hydrogen, oxygen, and other supporting elements.
Throw away your worries because the silica used for silicone molds is a food-grade material that has been tested safe by various food standards institutions, even by the FDA. Food grade silicone is non-toxic and will not produce harmful substances when used. So, they are completely safe.
Advantages Of Silicone Molds, What Are?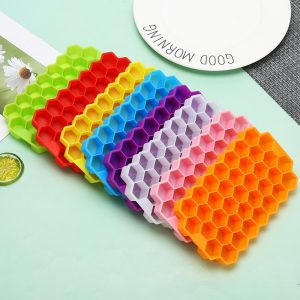 Plastic molds are cheap but break easily. Metal molds are more durable but are usually too heavy and too expensive to buy. Meanwhile, silicone molds are known to be durable, not easily broken and also affordable. So, you understand why silicone molds are more in demand!
Not only that, there are other advantages of silicone molds as below:
High quality silicone molds are proven safe to use, even for cooking due to their odorless, tasteless and non-toxic features. No wonder silicone is used for many products such as medical equipment, kitchen utensils, household appliances, custom silicone molds for foods, feeding sets for babies, and many more.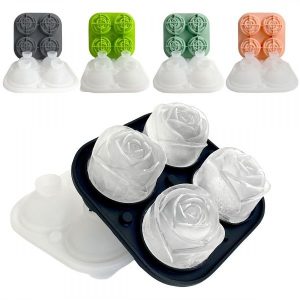 Silicone molds are very easy to use because they are flexible and have a non-stick feature. You can make various ice molds, candies, cakes, puddings, chocolates neatly without worrying about failing. How about craft items? Of course, molding candle and resin is just as easy using a silicone mold!
Silicone molds are also popular because of their temperature resistance. They can withstand temperatures up to 240 degrees Celsius without deforming or melting. They also do not crack stored in freezing temperatures up to -40 degrees Celsius. So, freezer, refrigerator, microwave or oven, all ready to deal with silicone molds.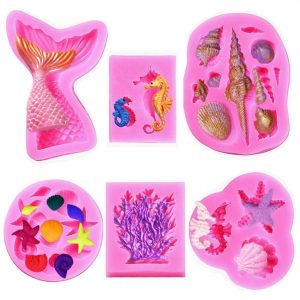 Silicone molds come in many different designs and shapes. You can easily choose it according to what you want. Even silicone molds allow you to create a variety of shapes with both elaborate and unique details, such as animals. The flexible material will make it easier for you to remove the contents of the mold.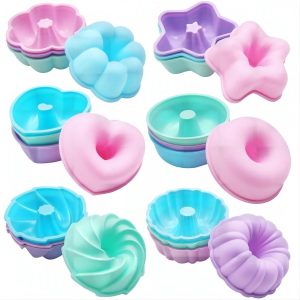 Silicone molds are easy to clean. Just rinse with soap and warm water, soak for a while so that the remaining dirt disappears more completely, then dry before you store it. They can be used repeatedly, so they are definitely more environmentally friendly.
What Can Silicone Molds Be Used For?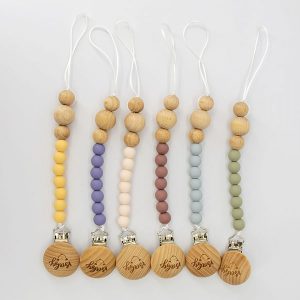 You can make anything with the help of silicone molds. If you love the culinary world, silicone molds can help you mold various kinds of chocolates, puddings, candies and cakes in a variety of adorable shapes. You can also make various shapes of ice with a silicone ice tray.
For those of you who like DIY crafts, you can use silicone molds to make candle creations and various resin jewelry. You can also order wholesale silicone beads to make bracelets, necklaces, keychains, even baby teether and pacifier clip that can be used as gifts to your loved ones. It's definitely very practical and fun to make various foods and crafts with silicone molds, and it's also safe!
Is It Possible To Make Your Own Silicone Mold Design?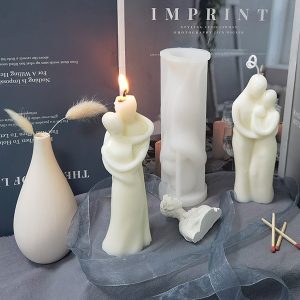 Even though you can buy silicone molds in a variety of shapes, sizes and designs, finding the right mold for a particular item can sometimes seem impossible. Not all designs available in the market match the great ideas you have. The solution, create a custom silicone mold based on your own ideas and needs.
Currently, there are many silicone rubber manufacturers that allow you to custom your silicone molds, one of the best is Newtop Rubber. With custom silicone molds, you can create various creativity according to your ideas. Not only for those of you who want to make DIY creations for gifts, but this custom silicone molds making service is also ideal for small businesses to large companies.
High quality silicone material has been proven to be safe, easy to use, durable and affordable. They also come in various shapes and designs. If that doesn't quite meet what you need, you can order custom silicone molds from the right silicone rubber manufacturer. So, are you interested in custom silicone molds?