The international war crimes trial of former Syrian President Bashar al-Assad began on Monday, with the prosecution presenting evidence against him for committing a chemical attack in Damascus that killed more than 1,400 people.
The verdict has been submitted to the International Criminal Court and will decide whether or not Assad is guilty of crimes against humanity.
In total 13 staff members were charged by the ICC including four senior officials who were responsible for directing attacks on civilians in Syria's Eastern Ghouta region between August 2013 and March 2014 as well as one civilian member of his government.
Bashar was found guilty last week but now awaits sentencing which will be decided at a later date..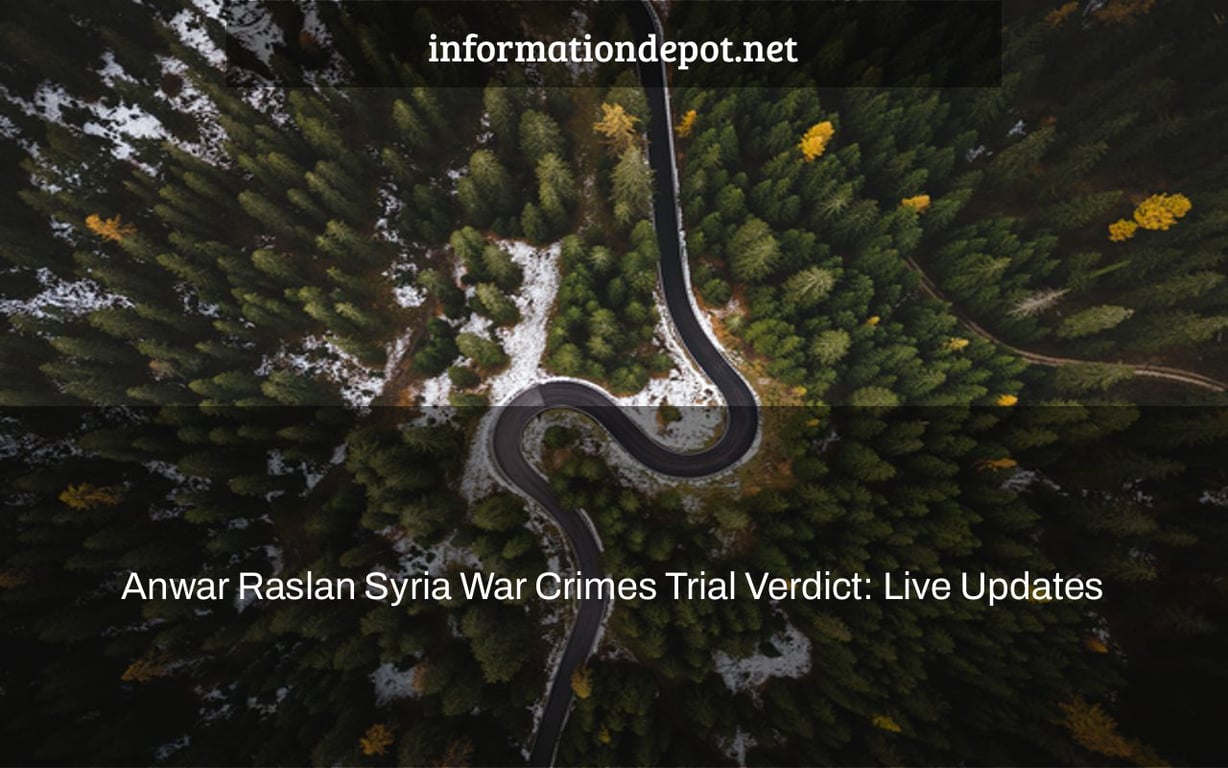 Image
On Thursday in Koblenz, Germany, a Syrian activist held photos of civil war victims outside the courtroom where Anwar Raslan, a former Syrian officer, was on trial. Credit… Getty Images/Bernd Lauter/Agence France-Presse
According to the captives, when they arrived to the Syrian security office, they were "welcomed" with an hour of whipping or beating.
They were imprisoned in suffocating conditions and given potatoes that tasted like fuel. They got their water from the toilet. One recollected seeing dead corpses in a corridor. During questioning, a lady said she suffered electric shocks to her wrists, legs, and chest.
A German court found the former intelligence officer in command of that agency guilty of crimes against humanity and sentenced him to life in prison on Thursday. The court determined that the former officer, Anwar Raslan, 58, supervised the torture of detainees and the execution of at least 27 persons at the infamous Al Khatib unit in Damascus, as well as sexual assault and rape of detainees.
The conviction was welcomed by legal activists and Syrian survivors as a watershed moment in the international effort to pursue those responsible for war crimes perpetrated in Syria during the almost 11-year conflict. The trial in Koblenz, Germany, was the first of a high-ranking Syrian official and, according to international analysts, the first to target a still-in-power government.
Stefanie Bock, head of the International Research and Documentation Center for War Crimes Trials at the University of Marburg in Germany, remarked, "This was a really significant judgement." "The message is clear: War criminals have no safe harbor. It's a strong indication that the world will not remain silent."
However, the verdict also underlined the serious constraints of international attempts to prosecute war criminals in nations like Syria.
Mr. Raslan, who worked as a colonel in a Syrian intelligence organization, was eventually a piece in Syria's vast repression machine.
In the second year of the conflict, he fled Syria and joined the political opposition. Syrian army used poison gas, imposed starvation sieges on rebellious areas, and used huge bombing assaults to reduce residential districts to ruins, prolonging the conflict for almost another decade.
Both the rebels who attempted and failed to depose Syria's dictatorial ruler, Bashar al-Assad, and jihadists from Al Qaeda and the Islamic State who profited from the conflict's instability committed war crimes.
However, just a few of the culprits have been brought to justice.
Experts say one reason is that, unlike leading Nazis after WWII or former Yugoslav officials convicted of war crimes, the Syrian government, whose military and security services are responsible for the majority of the violence, is still in power, preventing the arrest of its leaders, officers, and allies.
Mr. al-Assad, as well as his top aides and military leaders, seldom travel outside of Syria. When they do, they only go to countries where they know they won't be arrested, such as Russia, a firm ally of the Syrian regime.
Other other channels for justice have been closed as well. Syria is not a member of the International Criminal Court in The Hague, and Russia and China have used their UN Security Council vetoes to prevent Syria from being sent to the court.
Germany is one of a few European nations that has tried to prosecute former Syrian officials for war crimes under the concept of universal jurisdiction, which states that certain crimes are so serious that they may be punished anywhere in the world.
Mr. Raslan was detained in Germany in 2019 after entering on a visa in 2014.
— Katrin Bennhold and Ben Hubbard